Theater is not just a form of entertainment, but has often been a place of resistance to colonialism and the structural inequalities of society.
For a long time, theater has been a way to interact at a community level and to be an art form that mixes with social activism. The origin of Indian theater dates back to the first century BCE, but female representation did not begin until the 20th century. Feminist theater began in the 1970s to subvert male-dominated discourses in regional theaters.
Women participating in theater have developed a gender consciousness to oppose regressive themes and stereotypical portrayals of women in male-centric theater spaces. The 21st century has seen an increase in the number of female playwrights and directors, but there is still a mega shift to happen, say some renowned women in theater. Here's what women playwrights have to say:
Irawati Karnik
Irawati Karnik, a Mumbai-based playwright, started writing plays in the third grade. "My dad published two magazines, so I wrote a play for them. Instead of writing in narration, I thought in dialogues. Thinking with people's voices came naturally to me," she says.
When she went to boarding school, she was not used to speaking English. However, the presence of Hindi theater there seemed to him extremely comforting and transformative.
She remembers going to see experimental plays in Marathi by the Avishkar theater troupe led by Chetan Datar, Satyadev Dubey and Chandrakant Kulkarni. "Kulkarni's eight-hour trilogy play, Wada Chirebandi, was a groundbreaking watch. It was a powerful experience to be seated for the duration of the play," said Karnik.
She soon joined the Sir JJ School of Art for a Fine Art degree. During an inter-collegiate drama competition, she caught the eye of Datar, who invited her to be part of Avishkar. Previously, the theater world was just a hobby for her, but her nurturing nature made it a full-time job.
But something was wrong. Women mainly played roles in plays and had no control over the script and direction. "It was no fun being a minority. Male voices were brought to the fore and the rest of the gender spectrum was pushed aside," she says. "Male directors appropriate women's stories, if not by other women, how will these stories be told in an authentic way? »
Women playwrights have the sensitivity to portray female characters with more depth. "Including female playwrights in teams can make work more versatile and show diverse perspectives," said Karnik. "It is important for women to be in positions of power in order to be able to do their job."
Fortunately, she said that over the past 10 years there has been a substantial increase in representation in theatre, but there is an inherent sexism and chauvinism where not only the theater industry, but other industries have been boys' clubs. "Women still have to prove their worth and their courage. But we live in a time where the art speaks for itself and we share a greater part in shaping the narrative.
Karnik has so far only collaborated with men and aspires to work with women in the future.
Sneh Saprou
Sneh Sapru began her writing career in the advertising industry which she considers a toxic and predatory environment, but entering the world of playwriting has brought its own set of problems.
Sapru had never anticipated her arrival at the theatre, it was a chance call where she was in the right place at the right time. "I was writing the story for an experimental action film for a producer, when he mentioned that his friend working in theater had some concepts she wanted to explore. I met her and discussed the ideas she had, and told her I was thrilled with one of them and started working on it. she says. It took the form of "Elephant In The Room", a one-man performance about a young boy's whimsical adventures in search of his missing head that achieved worldwide acclaim.
She said the two plays she wrote were directed by a female team that appealed to the female gaze. "The atmosphere was still competitive, cutthroat and ruthless in an all-female team as well. However, it's a welcome relief that the environment isn't sexually charged like when projects were run by a particular breed of sleazy men. Now that the environment is less predatory, everyone, regardless of gender, has the opportunity to focus on what they came to do: tell an original story." she says.
Sapru thinks it's not an egalitarian world, but she hopes newer and bolder voices will emerge from this change in the status quo. "What matters most, regardless of gender, is having an empathetic worldview," she noted.
Don't miss: India ranks 123rd on the inequality index and moves up 6 places
Indira Dangi
When Indira Dangi was little, her uncle ran a movie theater called "Indira Videos" where, when movies weren't shown on the big screen, recordings of plays were shown. After the business closed, hundreds of such recordings from around the world landed in their home, prompting five-year-old Dangi to take an interest in acting.
This passion for the theater made him want to make a career there. And today, she wants to pursue a post-doctorate in literature focused on popular theater.
In her experience, she feels that female playwrights are more successful in portraying female characters. "It's because men are not able to get out of the usual biases that have been conditioned in their personal lives since childhood," she says. "An example given in the literature is that when men write about rape they portray women as 'abla naaris' (damsels in distress) who have lost their pride and destroyed their future, but when women write the same character , they show rape like any other crime committed like kidnapping or robbery.
She added that women writers show how the incident can be overcome and a life can be started again.
Don't miss: 59% of working women rely on patriarchs to make financial decisions
Faezah Jalali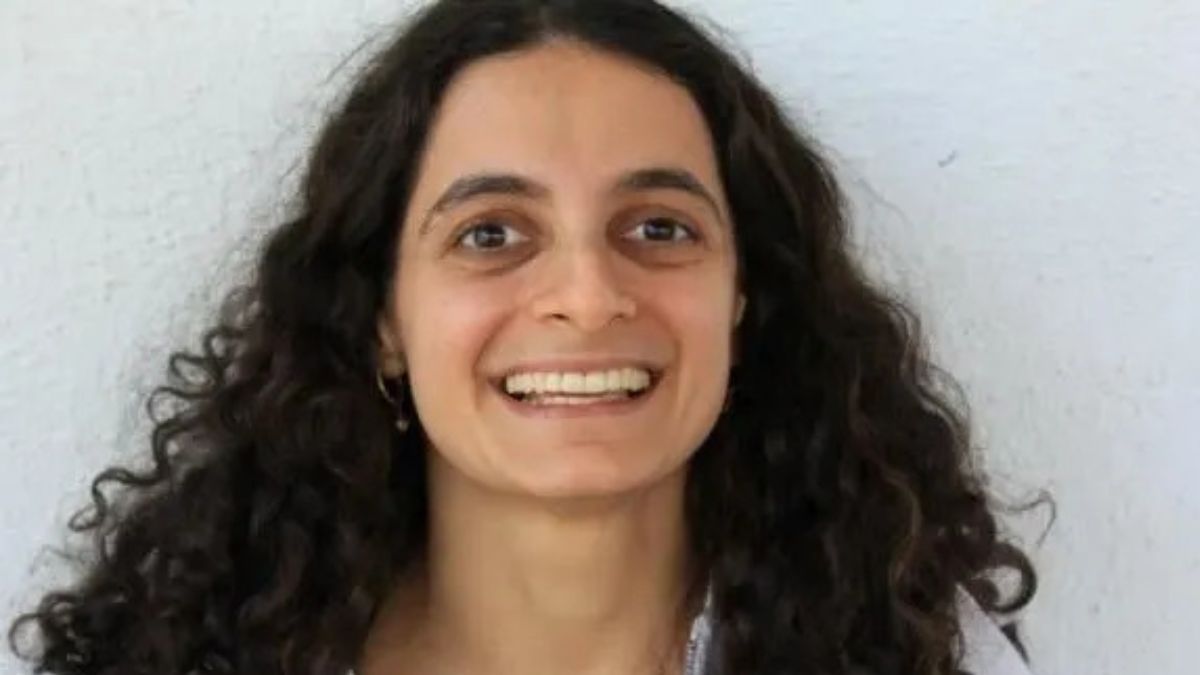 Her family and school environment pushed her to start writing for plays. "My sisters and I used to do plays at home. We used to make makeshift tents and role play. I played the father who went hunting. Creating your own set and your own costumes was exhilarating," says Faezah Jalali.
At school, she also participated in plays and was fortunate to have a principal who encouraged creativity and extracurricular activities. The joy of performing and being on stage began at a young age, which eventually led her to directing and writing plays.
She was on a program in Germany when she conceived the play, "Shikhandi" as a one-person story, and revisited the play in 2014 as a fully-formed screenplay written in verse after a breakup that led her to break up. turn to poetry to heal it. Broken Heart.
A turning point in her life came when she began to realize the socio-cultural relativity that plays should have. "While I was in the United States, one of my Russian teachers told me that I came from two rich cultures – Indian and Iranian, and that touched me," she says. "Telling stories that are part of you connects you better both with the audience and with yourself."
She said that personally she felt that as a woman she had to do something amazing every time. "The struggle begins again for women every time they try to produce a play and they have to work harder because people think of them more critically, while male playwrights can get away with poor work that's forgiven, and still getting producers and sponsors flocking around and funding their plays.
Also, when she writes, she feels that she keeps her writing flowing. "I try not to write the names of the characters and to assess the type of voice that comes out", she says.
She feels that higher up in the hierarchy, gender representation falls. There are even more female actors and performers than female directors and playwrights.
Jalali exclaims that she always wonders why female playwrights get asked about their gender, while men get away with not being asked gender-related questions and why it matters when casting d 'character. "I asked a director if he had ever been interviewed about what it was like to direct a play with female characters, and he said that had never happened to him. would definitely ask me that kind of question.
Also watch:
Did you like this article?
To download ElleZindagi App for a smooth experience