Storytelling is an in-demand communication skill for 21st century careers across all disciplines and industries.
A collaboration between Mosaic Film Experience and Pathfinders of Muskegon provided 25 Muskegon County students with an introduction to the art and science of digital storytelling.
"Students are digital natives, and storytelling can be a convenient way to connect classroom learning with real-world experiences," says Skot Welch, founder of Mosaic Film Experience.
Half day workshop
Led by Mosaic Education, Mallory and Randy Strobl, the half-day workshop at Temple United Methodist Church, 2500 Jefferson St. in Muskegon Heights, introduced students to the language, process and techniques of content creation digital.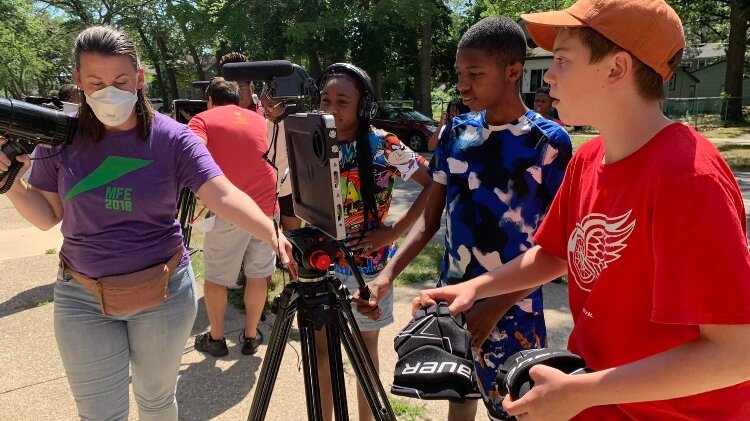 The half-day workshop was facilitated by Education Officers Mosaic Mallory and Randy Strobl. (Muskegon Pathfinders)
As Pathfinders sought to expand their summer schedule to include filmmaking as a creative option, they reached out to local organization Muskegon Heights Coalition for Community Development (MHCCD), which in turn connected them to Mosaic.
MHCCD and Mosaic have previously partnered for digital storytelling classes with the Muskegon Area Intermediate School District. Working together, Mosaic designed a workshop to best meet the needs of the Pathfinders program.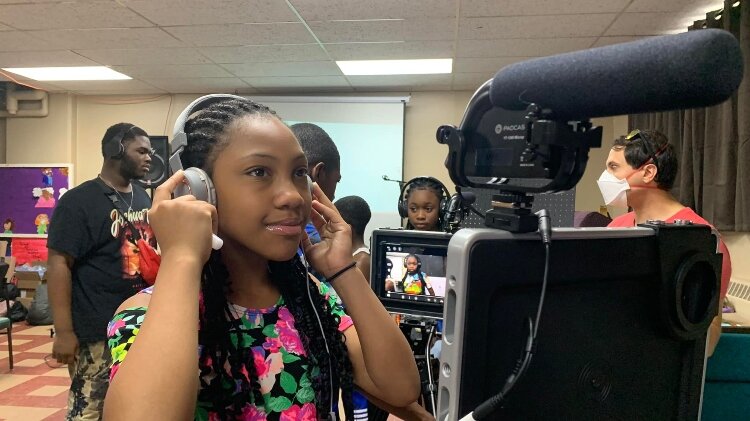 Pathfinders has expanded its programming to include film as a creative option. (Muskegon Pathfinders)
"Our goal is to inspire the next generation of storytellers to embrace the medium of digital storytelling to take ownership of their stories and connect more to creative outlets," says Mallory Strobl.
Teams of students received hands-on training in media literacy and how to plan and create videos, which included story ideation, outlines, storyboarding and filming.
Engage, Empower, Motivate
Pathfinders of Muskegon is a community youth center whose goal is to engage, empower and motivate Muskegon youth to become future leaders. It incorporates social-emotional learning, mindfulness and creative expression to give young people a voice in their community.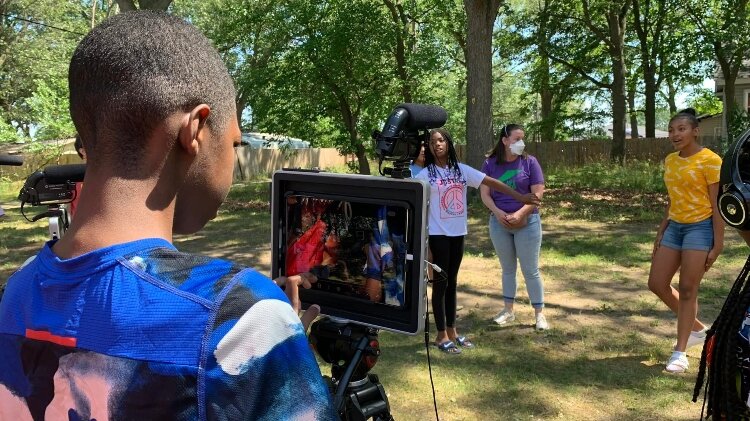 Teams of students received practical training on media education. (Muskegon Pathfinders)
"I enjoyed watching the workshop unfold," says Shauna Hunter, Executive Director at Pathfinders. "I was impressed with how the mosaic film experience allowed students from all walks of life to be so involved and interested in the process. Our participants are diverse; most are minorities, especially BIPOC (Black, Indigenous and People of Color), and live in downtown Muskegon County communities, many are LGBTQIA. Learning to use digital filmmaking to tell their own stories is an important opportunity for students. »
Muskegon Pathfinder students ranged from sixth through twelfth grade. Pathfinders is an independent youth center serving youth throughout the county and its school districts, including Muskegon Heights Public Academy, Muskegon Public Schools, Orchard View Public Schools, and Mona Shores Public Schools.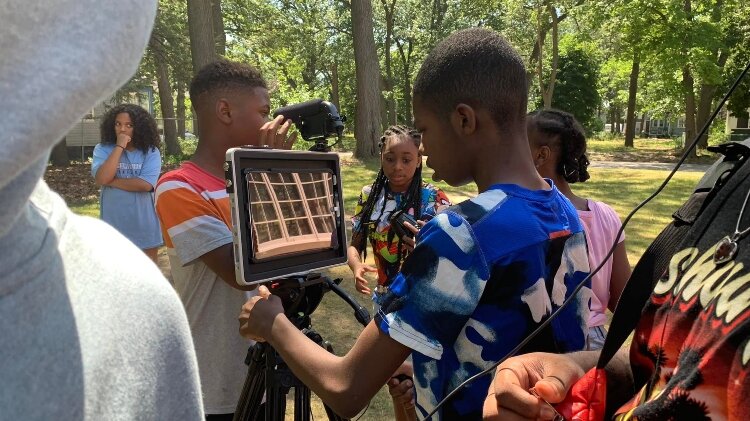 Muskegon Pathfinder students ranged from sixth through twelfth grade. (Muskegon Pathfinders)
"The Mosaic Film Experience not only has the expertise, but they also put a lot of heart and soul into the program and their teaching methods, which is evident in the smiles of the students," said Kerri VanderHoff, Director general of the MHCCD.
"We are excited to find more ways to partner with Mosaic Film Experience and Pathfinders of Muskegon to share the skills and impact of digital storytelling with young people in our community."