The Old Tampa area is an area with a rich heritage, holding many tales and legends from its history. To hear Tampa tales from the master storytellers, join the Academia Hernando Community Learning Series when they perform "Storyteller of Old Tampa" at 10 a.m. on Friday, November 4 at St. Andrew's Episcopal Church.
Academia Hernando is a nonprofit, lifelong learning organization that provides quality education and learning experiences for mature students throughout Hernando County and beyond. Their goal is to inform, educate and inspire adult learners through a series of weekly lectures on a wide variety of topics.
There will be two parts to this presentation. Part A will consist of live adult narration with Ross Tarr and Wanda Stuart. It will be a fun and informative program, bringing stories of Florida ghosts, historical figures, special Florida women, and a personal story giving insight into life with Santa in malls and homes. Part B will consist of family stories with notes on how to find and preserve your family stories, and interactive storytelling with participants. The presentation will end with a Q&A.
Ross Tarr, MS is a professional storyteller and educator who has participated in the Florida Storytelling Festival, St. Pete StoryFest, World Storytelling Day Tampa Bay, Tampa Bay Tellabration, National Storyteller's Association Annual Gathering in Kansas City and around colleges and community centers. , theaters, campgrounds, museums and libraries. He has twice told stories and led storytelling workshops for international Santa Claus conventions, appeared in films and commercials, holds periodic storytelling workshops and numerous storytelling sessions for students of all ages.
Wanda Stuart, MS is a dedicated storyteller who applies her skills as a program director, teacher, and educator for public schools, park districts, and senior centers in Pinellas County, Florida. She is active with theater groups, has appeared in commercials, and is a frequent storyteller for the monthly and annual Storytellers of Old Tampa Bay story concerts.
"Our presentation will consist of two parts," explained Ross Tarr. "We're going to tell stories of old Tampa first. Then we will invite the audience to create and tell their own story. »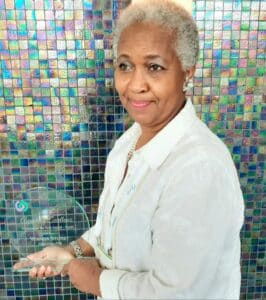 Because, as Tarr believes, everyone has a story to tell. He explained: "My main goal is to encourage everyone to discover, tell and preserve their family stories before they are lost."
Tarr, a storyteller for decades, loves the fluid nature of his art. "The storytelling is interactive," he shared. "You can create stories around a campfire and adjust them based on your listener's response. Plus, every story has a message. It is an excellent vehicle for teaching.
Academia Hernando board member Sharon Printz is looking forward to welcoming Ross Tarr and Wanda Stuart to the program's music scene. "Ross Tarr is so comfortable in his subject matter, having been a storyteller since childhood and performing for all audiences," she said. "Wanda is an educator, a storyteller, a musician and so many interesting things. They have so much to bring to our audience.
Coming soon to Academia Hernando, a mystery bus tour on Friday November 11 will close the series.
Academia Hernando lectures start at 10 a.m. sharp and last 2 hours with a 15-minute intermission. Walk-in admissions are available at $15 per presentation. Visit https://www.academiahernando.org/ for more information or call (352) 345-8345.